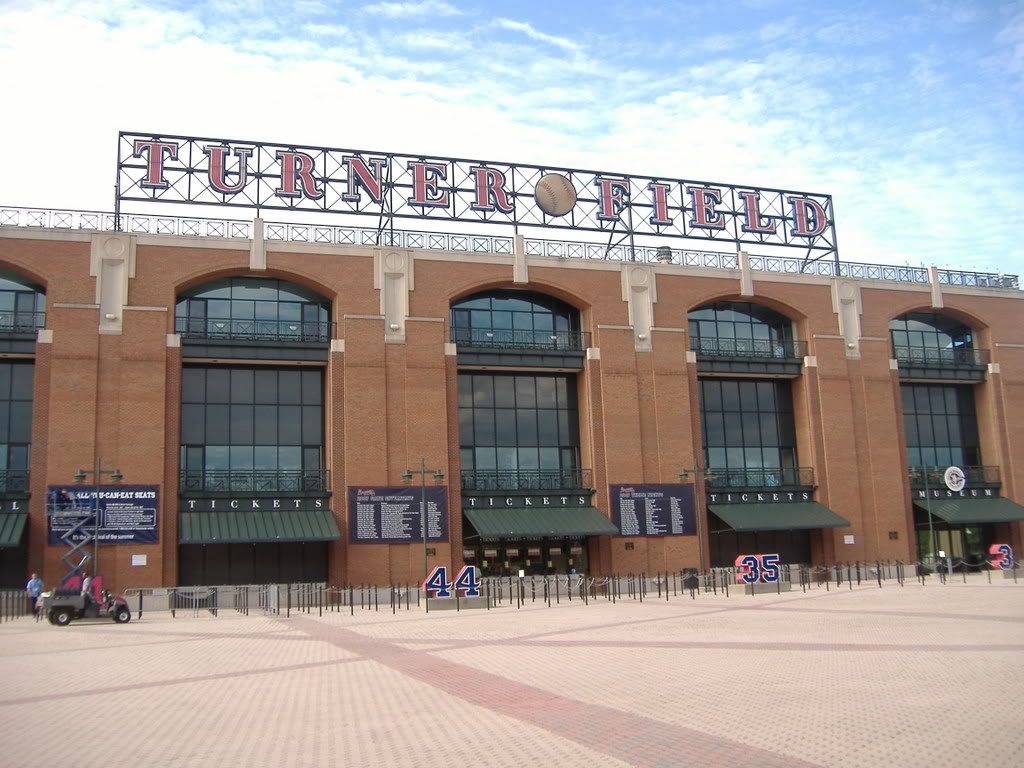 Whew - bullet successfully dodged for now. The Winter Meetings concluded with plenty of late fireworks, and thankfully none of them (at least the hotter rumored ones) had anything to do with the Braves. Kudos to Frank Wren for sticking to his guns and not making a trade because he wanted to join the crowded spotlight. Wren has been consistent since the talk that both Jair Jurrjens and Martin Prado were "on the block" in saying that while pretty much no one is "off limits", he's only going to make deals that will make the team better. Count me as one of the few that seems to be happy that he's sticking to his guns. Don't get me wrong, the vast majority of the GMs in Dallas had to feel like kids in a candy store to some extent, and it's tough to blame them - almost everyone feels like they have a chance to turn themselves into a contender with the right "tweak" or addition here or there in December. The important thing they simply can't lose sight of is that those tweaks have to be carefully crafted when you're going about trading to carry them out.
John Heyman posted a rather interesting rumor on Twitter last night, this one involving both Jair Jurrjens and Martin Prado. It seems sources told him that the Orioles were interested in acquiring both players. Several "experts" have mentioned that the two teams don't match up well for a trade, potentially much less so when discussing two players from Atlanta's roster. But is this really the case? Not necessarily if both Frank Wren and Dan Duquette have a little imagination and are willing to pull the trigger in my opinion.
Baltimore is similar to Atlanta right now in the sense that they're both "young and old" at the same time. The Orioles have young starting pitching in Jake Arrieta, Zach Britton, Brian Matusz, and Chris Tillman that was likely pushed to the big leagues a little too quickly. They drafted another high ceiling SP in Dylan Bundy in the 2011 Draft. They also have two young "stars in the making" in Catcher Matt Wieters and CF Adam Jones. However, they've also got capable to above-average veterans in several positions that are locked up for some time in SS J. J. Hardy and RF Nick Markakis, along with a developing young LF in Nolan Reimold. They also have a couple of "boppers" that are routinely needed to compete in the AL East in 3B/1Bs Mark Reynolds and Chris Davis.
There's a bit of a myth that has followed O's owner Peter Angelos for some time - that he's somehow not willing to do what it takes to build a contender in Baltimore. I personally don't believe that to be the case, evidenced by him outbidding the Yankees for Albert Belle's services in the past (even though it didn't turn out the way he'd hoped) as well as having been linked to Mark Teixeira before he signed with the Yankees and current free-agent slugger Prince Fielder (who'd fit amazingly in Camden Yards by the way). The Orioles act like a big market team more often than you'd expect, and certainly can play at that level better than the Braves currently can.
So here's my idea (granted, my ideas will almost always have a bit of a Braves tilt, but what can I do?).
Baltimore receives SP Jair Jurrjens, 2B Martin Prado, and SS prospect Andrelton Simmons. Atlanta receives CF Adam Jones, SS prospect Manny Machado, and OF prospect Xavier Avery.
Why it works for the O's: Jurrjens gives them a SP (with emphasis on the "Pitcher" part) that their young, high-upside arms can learn a lot from. He's under control through 2013, giving them 2 full seasons to watch him (while Bundy's developing in the minors) and the opportunity to try to work out an extension with he and Scott Boras if they decide to. Prado gives them an All-Star caliber 2B to replace the often-injured Brian Roberts who could move to 3B if Roberts is somehow capable of getting healthy. Simmons gives them arguably the best defensive SS in the minors who may benefit from a little longer development period than Machado (who could conceivably be blocked by Hardy as early as 2013). Their pitching gets much stronger, and if they're truly one of the teams "in on" Fielder and they signed a "stopgap" CF like Coco Crisp or Juan Pierre, they could field a lineup consisting of Roberts, Prado, Markakis, Fielder, Wieters, Hardy, Reynolds/Davis, Reimold, and Crisp/Pierre.
Why would they trade Jones? This is the obvious question. Reynolds' $14.5 million comes off the books following 2012, which would likely provide them the room to upgrade there with the cream of the CF class next year in Michael Bourn (who the Braves very well might not attempt to retain if they landed Jones).
Why it works for the Braves: Jones replaces the out of position Prado in LF this season and provides them their potential replacement for Michael Bourn (assuming he's playing elsewhere following 2012). Machado gives them their SS of the future (who could be ready to take over in 2013). Avery gives them an OF with upside and speed who also happens to be another Georgia native. The Braves could then field a lineup of CF Bourn, SS Pastornicky, 3B Jones, 2B Uggla, C McCann, 1B Freeman, LF Jones, and RF Heyward.
Why would the Braves make the deal? Jones is likely to be easier to work out an extension with than Bourn, and Machado gives them a premium SS prospect who will be able to contribute soon. Is it a gamble considering the recent questions surrounding the health of Tim Hudson and Tommy Hanson? Sure. Just consider me in the camp that thinks the team can "get by" early in the season with Kris Medlen and Julio Teheran or Randall Delgado in the rotation if those two need to take a little extra time, and it definitely helps the core get younger with lots of upside.